Think Investing is a Game? Stop.
David Booth – Dimensional Fund Advisors – Executive Chairman and Founder
It's easy to view the stories of market speculation that have dominated the news recently as cautionary tales for individual investors. But we can also look at the current moment as an opportunity to welcome a new group of investors to the market: those who have been drawn in by all the high-stakes action, and yet may want a consistent, long-term investment solution that doesn't keep them up at night. This is probably a good time to mention that investing and gambling are not the same thing.
If you're not the type of person who feels comfortable betting your life savings on a long shot, the good news is that you don't have to find the next big stock to win in the stock market. Concentrating your whole investment on one or two companies means the stakes are high enough to expose you to unnecessary risk. Even if you manage to land a few big winners, our research has found that good luck is unlikely to repeat throughout a lifetime of investing. For every individual who got in and out of a hot stock at the right time, there's another who bought or sold at the wrong time. If you treat the market like a casino, not only do you have to pick the right stock, but also the right moment.
I've always believed you're better off betting with the whole market than on individual stocks, through a low-cost, highly diversified portfolio. Then let time and compounding do their work. Compounding is the investor's best friend: if an investment grows at a rate of 10% a year, that means a dollar invested has doubled every seven years.1 As a point of reference, the S&P 500 has grown at rate of 10.26% since 1926, though it's worth noting that the path is rarely smooth.
With all the options now available to investors, putting together a solid investment plan—one that you can stick with—is key. Markets have never been so accessible, and information has never been so widely available. And despite the fact that stories of stockmarket gambling keep making the news, many investors have managed to enjoy growth in their investments using low- cost, highly diversified strategies like index funds.
Indexing has turned out to be a good solution for many people. I was involved in the creation of one of the first index funds early in my career, and I've enjoyed watching the positive impact indexing has had on the industry. For those who want more customization and flexibility, there are ways to build on the strengths of indexing while correcting for some of its weaknesses. At Dimensional, we've been working on improving upon indexing for the past 40 years.
If you're looking to become a long- term investor, commit to a long-term strategy that takes your own personal goals, situation, and risk tolerance into account. (A financial advisor can help with this part.) And remember that although the US stock market has returned about 10% a year on average, returns for individual companies and individual years can vary wildly. (We call these uneven distributions "fat tails.") It's always important to look at the big picture. A huge win on a stock bet today doesn't mean much if you lose it tomorrow.
Investing is a lifelong journey. Making money slowly is much better than making—then losing—money quickly.
source information:
1. Information is hypothetical and assumes reinvestment of income and no transaction costs or taxes. For illustrative purposes only and is not indicative of any investment. The information in this document is provided in good faith without any warranty and is intended for the recipient's background information only. It does not constitute investment advice, recommendation, or an offer of any services or products for sale and is not intended to provide a sufficient basis on which to make an investment decision. It is the responsibility of any persons wishing to make a purchase to inform themselves of and observe all applicable laws and regulations. Unauthorized copying, reproducing, duplicating, or transmitting of this document are strictly prohibited. Dimensional accepts no responsibility for loss arising from the use of the information contained herein.
"Dimensional" refers to the Dimensional separate but affiliated entities generally, rather than to one particular entity. These entities are Dimensional Fund Advisors LP, Dimensional Fund Advisors Ltd., Dimensional Ireland Limited, DFA Australia Limited, Dimensional Fund Advisors Canada ULC, Dimensional Fund Advisors Pte. Ltd, Dimensional Japan Ltd., and Dimensional Hong Kong Limited. Dimensional Hong Kong Limited is licensed by the Securities and Futures Commission to conduct Type 1 (dealing in securities) regulated activities only and does not provide asset management services.
Copyright 2021 S&P Dow Jones Indices LLC, a division of S&P Global. All rights reserved. Indices are not available for direct investment; therefore, their performance does not reflect the expenses associated with the management of an actual portfolio. UNITED STATES: Dimensional Fund Advisors LP is an investment advisor registered with the Securities and Exchange Commission. Feb 11, 2021
---
How to Recognize a Scam and Protect Yourself and Loved Ones
How to Recognize a Scam and Protect Yourself and Loved Ones
Scammers use a variety of methods to commit fraud. There are phone scams, online scams such as email phishing or corrupt downloads, romance scams, text message scams and even postal scams. Fraudsters do not discriminate, and they will target anyone, anywhere! However, according to an article by the AARP, the median dollar loss grew steadily beginning when fraud victims were at least 50 years old. Educate yourself and share words of caution with those around you so you and your loved ones are not the next victims of fraud.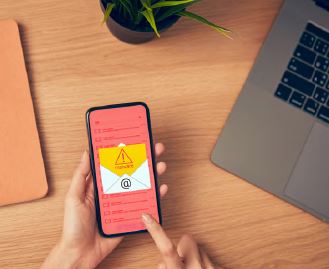 Tricky Methods Scammers Use
While scammers may be unwise to commit illegal activities, do not mistake them for unintelligent. The methods these individuals use to commit fraud are very well thought out and often sound or appear to be legit.
Making you believe it is an organization you know and trust.
With advances in technology, scammers are now able to mask their actual phone number and make the number that appears on your caller ID look like a local number or even a number of someone you may know. Scammers may pretend they are a company or organization that they are not. This could include anything from a utility company, to a charitable organization, Medicare, or the IRS.
Scammers may make you feel there is an issue that needs to be resolved.
Often, phone scammers will try to tell you there is an issue with an account and try to obtain your password or personal information. Other scammers may say that you owe money or are in trouble with the government. Some will even go as far as saying there is an emergency with a loved one to try and trick you into giving money.
You've won a sweepstakes!
If someone ever calls, emails or texts you that you have won a lottery or sweepstakes, but there is a fee to claim the prize, or they try to get personal information to claim the winnings, there is a very good chance, you did not in fact win anything.
Scammers will use high pressure tactics and try to cause fear.
Phone fraudsters do not want you to have a chance to investigate the validity of their call. They will try to keep you from hanging up and may even make threats to cause you to fear the worst.
Be weary of anyone requesting payment in a specific form.
Scammers may send a very legit looking check and ask you to deposit it and then send them the money, but days or weeks later, your bank informs you the check was indeed fake and you now owe your bank. Other fraudsters might ask you to send money through a wire transfer.
How to Avoid These Tricky Scammers
Always remember, if it sounds too good to be true, it probably is. Trust your gut. If something feels off or fishy, never give out any personal information and do your research first.
Block unwanted calls or texts.
Some mobile phones have built-in features you can use to help block calls. You can also download an app to help block robo-calls. Beware, some apps do cost, and some apps will access your contacts. Check with your phone provider to see if they offer any call blocking features. Report any unwanted calls to ftc.gov/complaint.
If you receive a request you were not expecting, do not give out personal or financial information.
Honest, legit organizations typically will not call, text, or email you asking for personal information such as your social security or credit card number. If you are contacted by a company via text or email, that you know or do business with, even if you think it is real, do not click on any of the links in the message. Instead reach out to them by looking up their phone number or website. Do not trust a number on a caller ID or a number they provide to you.
Don't give in to pressure tactics.
An honest business will not pressure you for personal information, especially over the phone. Legit businesses will typically let you have the time you need to make a decision.
Recognize fishy payment methods.
Do not send money through a money transfer service on someone's request. If someone sends you a check and asks you to deposit and send the money back to them, don't do it, this is a red flag.
Reach out to someone you know and trust if you have any hesitation you may be getting scammed.
If you ever feel like something is off, don't give out any passwords, personal or financial information. Hang up the phone or close the email and reach out to someone you trust for their thoughts. Talking with someone else may help you realize that you are potentially being scammed and maybe they have even had the same thing happen to them.
Scams can happen to anyone! Some people are targeted by emails and others by phone and some even by mail. You can always do a quick Google search to see if other people have experienced the same scam as you and see how they handled it.

Don't panic or feel embarrassed if you think you may have fallen victim to a scam. Instead, call your bank and alert them of what happened, change your passwords if you have given out password information, document any calls, emails or texts that you can, check your accounts or credit score for any suspicious activity and report any fraud attempts to the Federal Trade Commission. If you were scammed, share your story with friends and family so that you can potentially help prevent someone else from being scammed also! Be cautious and always trust your gut!
source information:
https://www.consumer.ftc.gov/articles/how-avoid-scam 3/1/2021
https://www.aarp.org/money/scams-fraud/info-2020/ftc-fraud-complaints-rise.html 3/1/2021
---
Triple Tax Advantages of HSAs
If you have a high-deductible health insurance plan, you're likely eligible to open a health savings account (HSA). Similar to flexible spending accounts, these tax-advantaged savings accounts allow you to contribute money to cover your medical expenses. But HSAs have three distinct tax advantages.

TAX-FREE CONTRIBUTIONS
Just like 401(k) contributions, you can make pre-tax payroll deductions to fund your HSA. You'll benefit from having lower taxable income and a generous contribution limit. In 2021, a family can contribute up to $7,200 while singles enjoy a $3,600 limit.
TAX-FREE GROWTH
If your HSA funds are invested in mutual funds, stocks, or other similar vehicles, the earnings are tax-free, leaving more money to cover medical expenses. Unlike a flexible spending account (FSA), where contributions don't roll over at the end of the year, money in an HSA can be used in the future. And HSAs don't have required minimum distributions like 401(k) or IRA plans.
TAX-FREE WITHDRAWALS
When your HSA funds are used to pay for qualified medical expenses, these withdrawals are tax-free. Qualified medical expenses include things like office visits, co-pays, dental expenses, vision care and prescription medication for you, your spouse, or your dependents. Just remember you can't use HSA money to pay for medical expenses you incurred before establishing your HSA.
RETIREMENT PLANNING & HSAs
Using an HSA is not only a savvy way to save on taxes; it can help you in retirement. If you contribute to your HSA while not making withdrawals you could accumulate a sizeable fund to help cover your medical expenses in retirement. Medicare premiums are a qualified medical expense, so you could use your HSA funds to pay your premiums once you retire.
source information:
https://e.clientlinenewsletter.com/mcmillcpasandadvisors/2021Mar/Triple_Tax_Advantages_of_HSAs
---
What's Important About Money to You?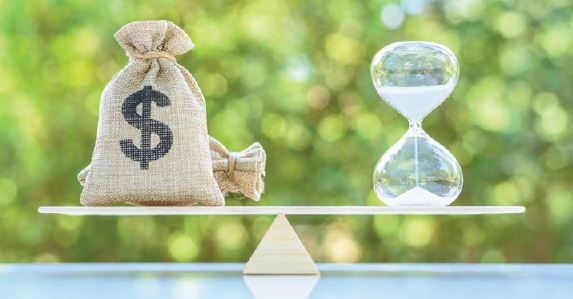 Money in itself cannot buy happiness. Some would probably want to disagree on that statement. You often read about mega million-dollar lottery winners who wish that they had never won the lottery due to all the problems that doing so had caused them. However, your answer(s) to the question "What's important about money to you?" will help to determine your investment goals and ultimate investment allocation.
Are your goals with your money a series of short-term goals or are they more of a long-term goal? Are you planning for a new vehicle or a new boat in the next five years? On National Vacation Planning Day, you might have been planning your vacation for this year or next. Last year much of our planning for vacations did not come to fruition after COVID struck our country and the world. As circumstances change in our lives, our plans and goals may need to be modified.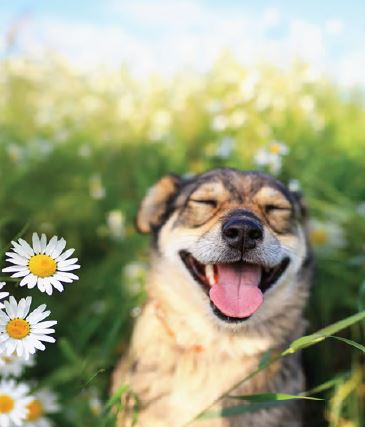 For many people their primary goal is not to outlive their money. Others may want to leave an inheritance for their children and/or grandchildren or to provide an education for their children or grandchildren. There is no right or wrong answer to the question "What's important about money to you?" It all depends on you and what will make you feel happy and be content and comfortable with your life and investment goals. We are here to help develop, nurture, and guide you in your quest to reach those important goals.
Warmer weather is just around the corner. We hope that you have an
enjoyable spring!